A fine opening at the Bombardier Cultural Center
They like to celebrate in a big way at the Yvonne L. Bombardier Cultural Center! This past Sunday, every effort was made to inaugurate the exhibition Apparences with sparkle and great class. The event, in which I'm showing next to artist-photographers Chloé Beaulac and Luc Pallegoix, is part of photo tour Objectif Photo Cantons-de-l'Est reuniting twelve venues in the region.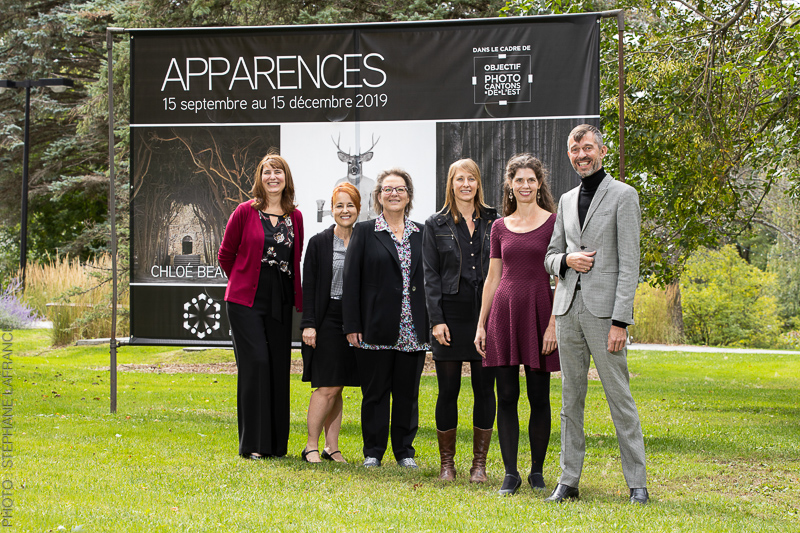 From left to right: Karine Corbeil (director, Yvonne L. Bombardier Cultural Center), Sonia Labrecque (executive director, J. Armand Bombardier Foundation), France Bissonnette (governor, J. Armand Bombardier Foundation), Chloé Beaulac, Catherine Rondeau and Luc Pallegoix. 
A selection of images from my Beyond the Looking Glass series take up the entire mezzanine floor beautifully drenched in natural light.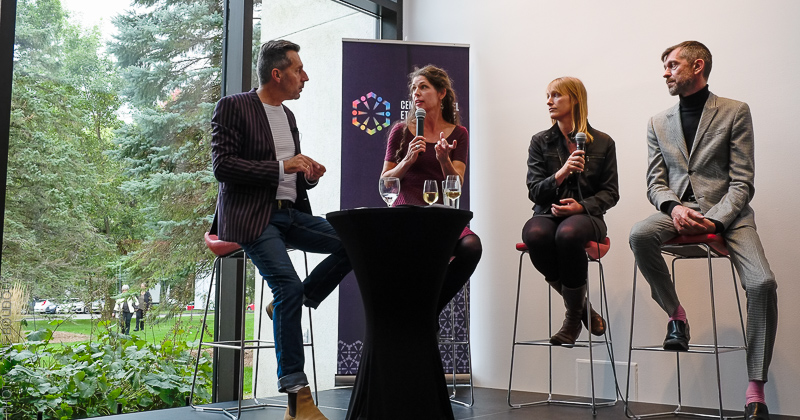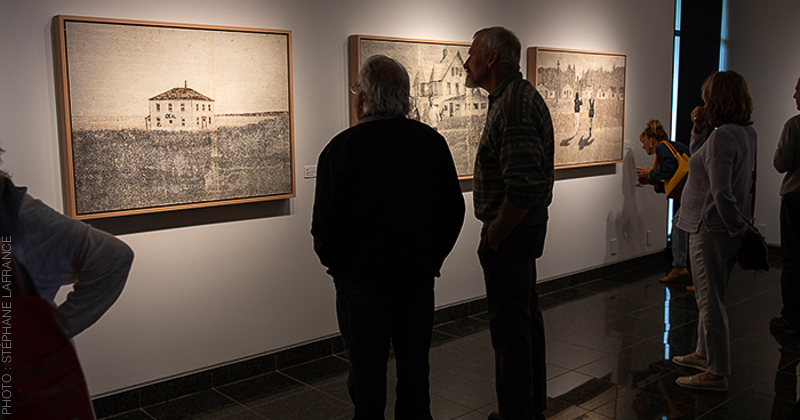 Pyrography by Chloé Beaulac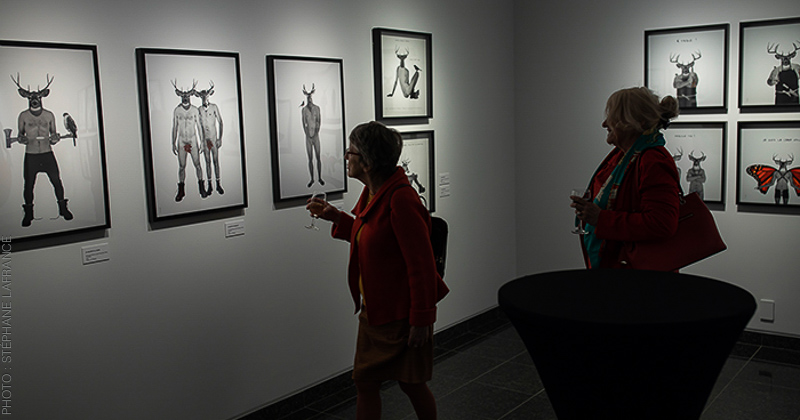 Queer Deer series by Luc Pallegoix
Cultural mediator Sylvain Dodier lead a discussion between Chloé, Luc and myself in order to bring out various parallels between our different photographic practices. The important narrative dimension of our work was mentioned, as well as our common preoccupation for beauty and form that takes root in conceptual approaches.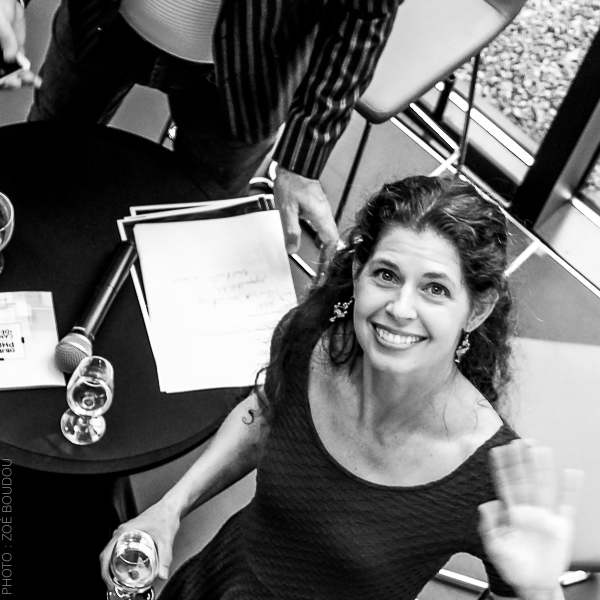 A big thank you to the formidable cultural center's team, with special gratitude to curator Andrée Bilodeau. And much appreciation to everyone who came to the opening reception and contributed to making the event such a success!