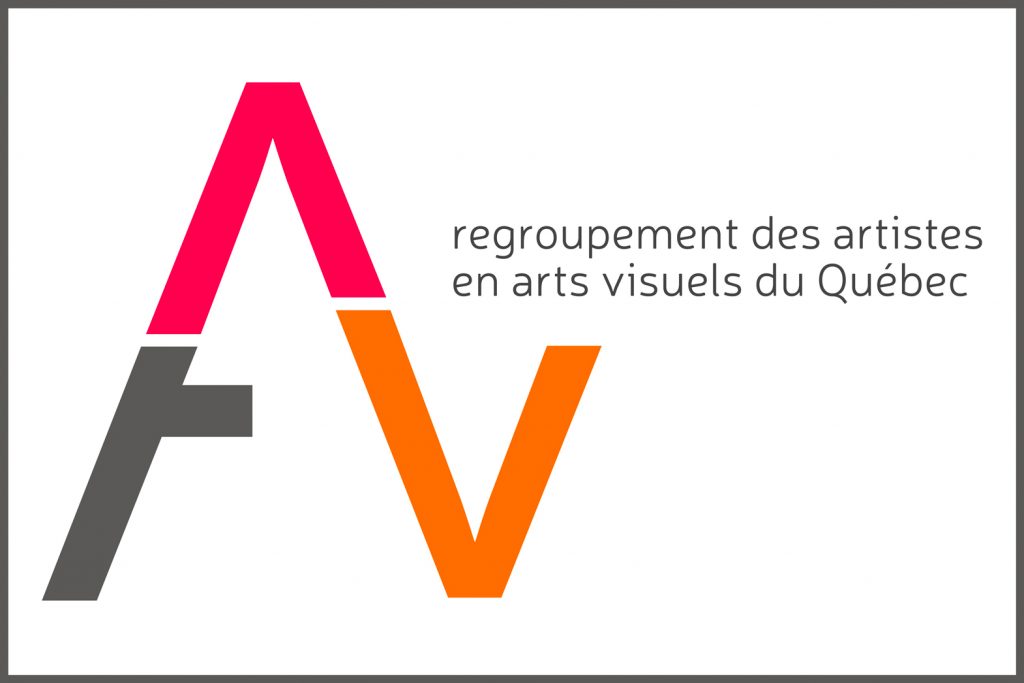 Elected Vice-president of the RAAV, an ongoing commitment
After one year as administrator on the Board of Directors of the Regroupement des artistes en arts visuels du Québec (RAAV), I was recently elected Vice-president. A transition that consolidates my continuing commitment to this association. In the past year, I have been proud to defend artist's exhibition rights during discussions with the management of the Accès culture Montréal network and within the framework of the public consultations on the 2017-2022 Montreal cultural development policy. Efforts that have directly and positively impacted the final text of the cities' cultural development policy and, on a more concrete level, the new motto at Accès culture that now aims to respect the RAAV-CARFAC minimum fee schedule in regards to exhibition rights. Moreover, artists that are offered conditions that don't match these numbers are encouraged to communicate with the RAAV in order for the incident to be reported to Accès Culture's head office where we've been assured measures would be taken to rectify the situation. This is very good news for hundreds of artists that present their work each year in the different venues of this formidable network!
Too many visual artists aren't aware of the RAAV's importance. Yet this association is on the front-lines to defend their rights and their interests. Becoming a member not only serves to establish credibility as an artist, it's a gesture of solidarity that makes us collectively stronger to obtain better working conditions.