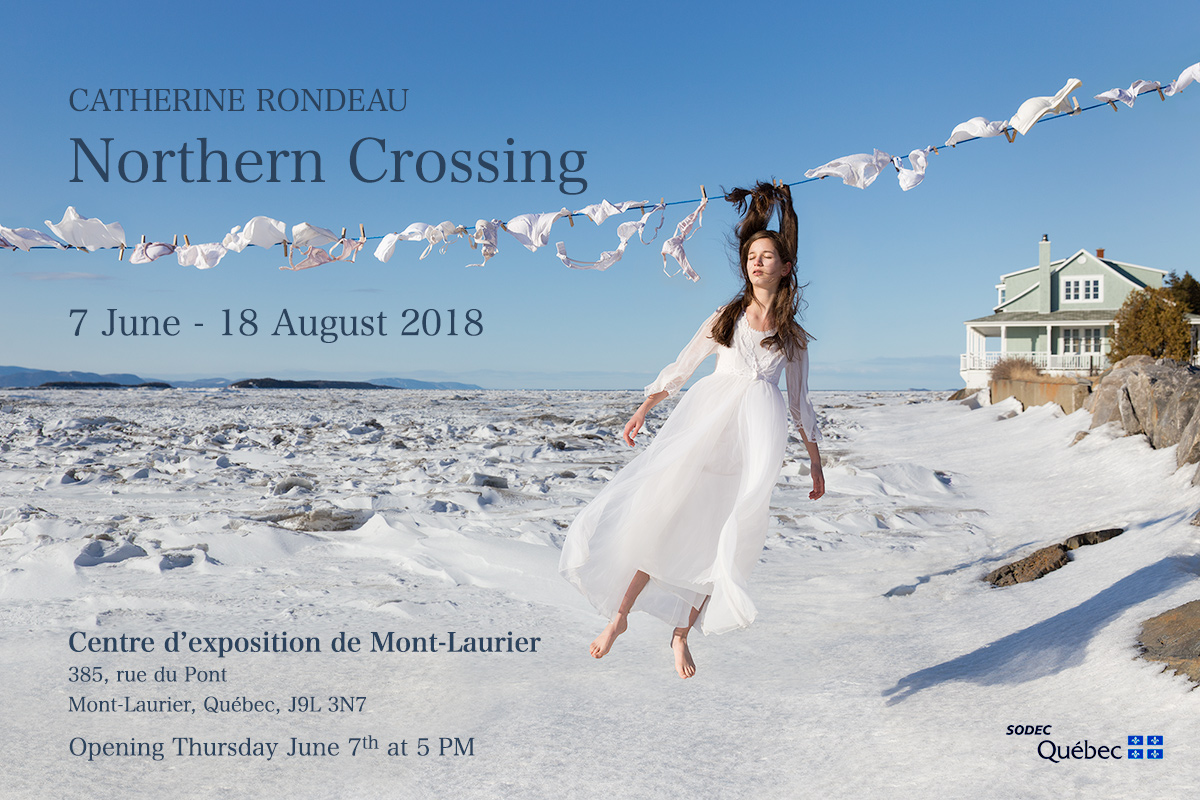 Northern Crossing on exhibit in Mont-Laurier next summer
The new year is getting off to an auspicious start for me with the confirmation of a second exhibit in 2018. My series Northern Crossing will be presented, for the very first time, next summer at the Centre d'exposition de Mont-Laurier. I'm delighted to have been allocated such a wonderful time slot for the unveiling of these images captured during the heart of the winter. Details below.
---
Northern Crossing, fine art photography by Catherine Rondeau
7 June - 18 August 2018
Centre d'exposition de Mont-Laurier
What are these lightly dressed young girls doing out in the cold and snow? Photographer Catherine Rondeau's surreal images explore the unsettling strangeness that characterizes female puberty, a time between two worlds. More than a backdrop, the northern territory contributes to embodying this period of latency, contradiction and identity quest. Blurring the boundaries between fiction and reality, the artist gives poetic voice to the delicate passage from girlhood to womanhood.
The majority of the images from this series were shot along the shores of the St. Lawrence River during an artistic residency at the Centre d'art de Kamouraska in 2015. A grant from SODEC was awarded to complete the postproduction work.
A opening ceremony will be held Thursday, June 7th, at 5 PM, in the artist's presence.
Centre d'exposition de Mont-Laurier
385, rue du Pont
Mont-Laurier, Québec, J9L 3N7
Summer opening hours
Tuesday to Friday: From 11 a.m. to 6 p.m.
Saturday: From 10 a.m. to 4 p.m.
Admission is free.