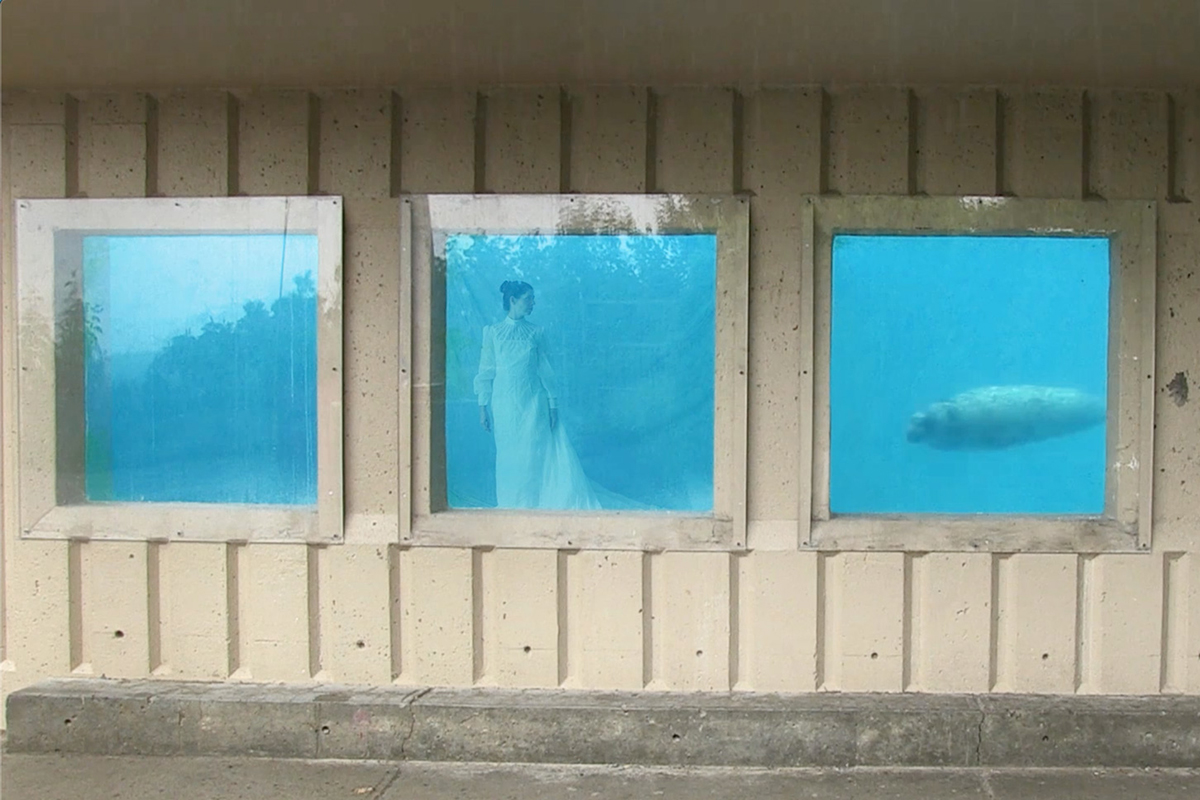 Surreal Art Video: The Murmur of the Abyss
An art video in the wake of the seal woman
I had been thinking about this video for a while. The idea came to me in 2018 during my artistic residency at Glasgow's Centre for Contemporary Arts. In addition to the photographs inspired by the Celtic tale The Seal Woman, I wanted to create a video with seals in motion. However, I was not able to capture the necessary material while in Scotland. After returning home, I thought of asking for authorization to film at the Aquarium du Québec. When I showed up at the outdoor pool on the day of the shoot, many seals were happily frolicking in the water. I put my camera at the very edge of the basin and filmed the numerous dives and the ascents, water splashing about... With their large eyes and soft humanlike gaze, these strange animals exude a moving kindness. It was great to be so close up to them. I got a bit wet and a kiss on my lens!
Still, I wasn't satisfied. The images captured near the surface of the water didn't render the atmosphere I wanted. It was only as I was about to leave the premises that I discovered, by chance, the windows at the bottom of the basin that allowed me to see the seals swimming underwater. Eureka! I immediately knew these very last shots would be the ones I would end up using in my video. I so love it when chance events turn out to be real finds.
I knew I still had lots of work ahead of me to make something special. I wanted to play with these moving images, manipulate the video, transform reality as I do in my photographic practice. A new learning experience for me. The result is a surreal video piece that echoes the photos of my Seal Woman series. Though I took my sweet time diving into the complex postproduction process, now that I've gained some new know-how, something tells me I'll be dabbling with art video again in the future...
I would like to express my gratitude to the Aquarium du Québec for the valuable access granted to me.