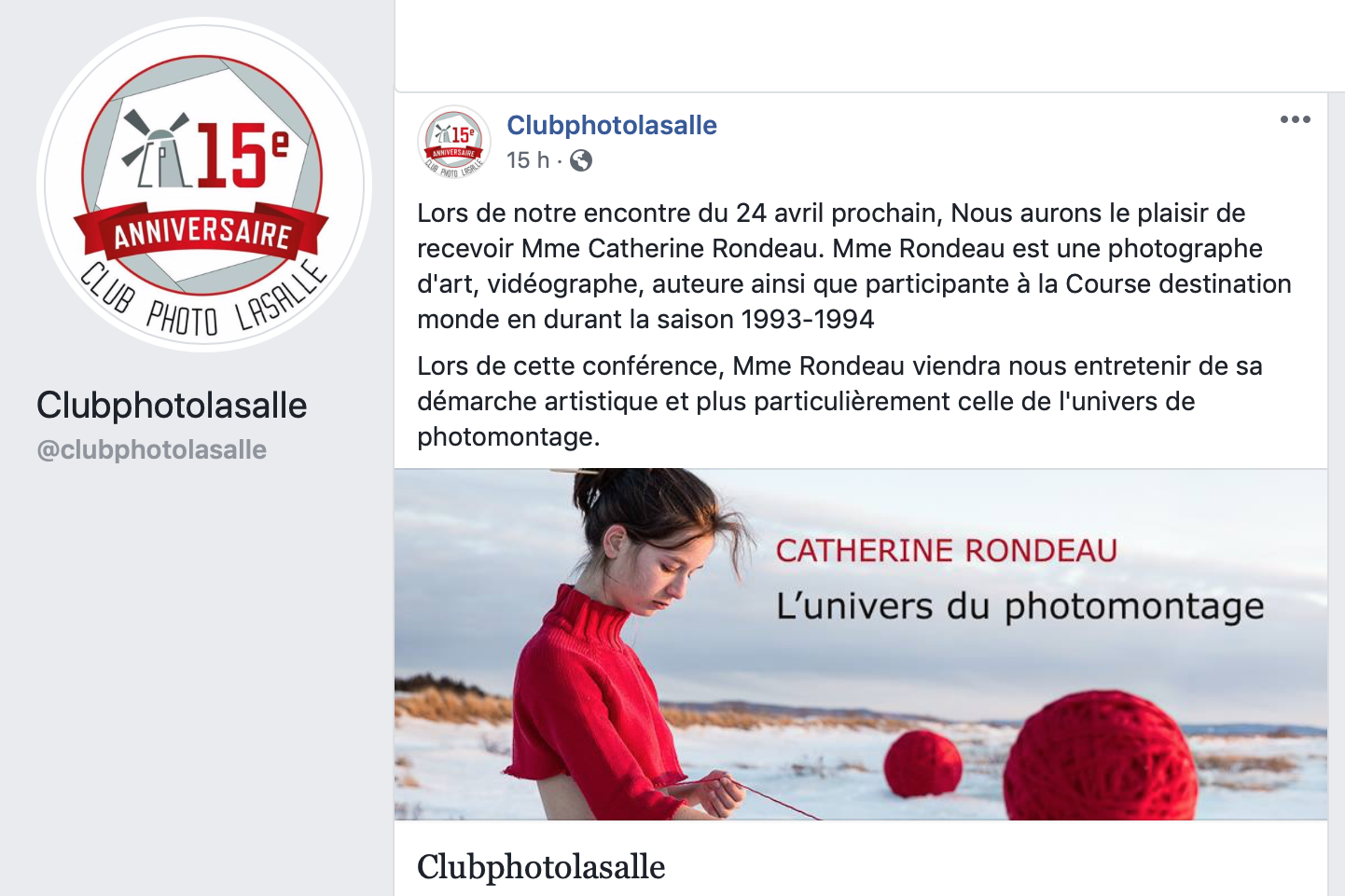 Upcoming conference at LaSalle Photo Club
I will give a conference this week on my artistic practice at the LaSalle Photo Club. Description & details below. I hope you will join me!
The Dreamlike World of Photomontage
Catherine Rondeau is a fine art photographer specializing in the creation of digital photomontages. Favoring natural light and spontaneity when shooting her base material, she then plays with the visual elements in order to compose surreal tableaus that blur the boundaries between truth and falsehood.
Her conference will offer a glimpse into what goes on in the artist's mind during her excursions beyond the looking glass. Where does she find her inspiration? What meaning lies behind the fantasy? How does she go about constructing her photomontages?
DETAILS
Wednesday 24 April 2019 at 7 PM
Entrance fee for non-members: 5 $
Club Photo LaSalle
LaSalle Town Hall, room 401
55, Dupras Avenue, LaSalle, H8R 4A8