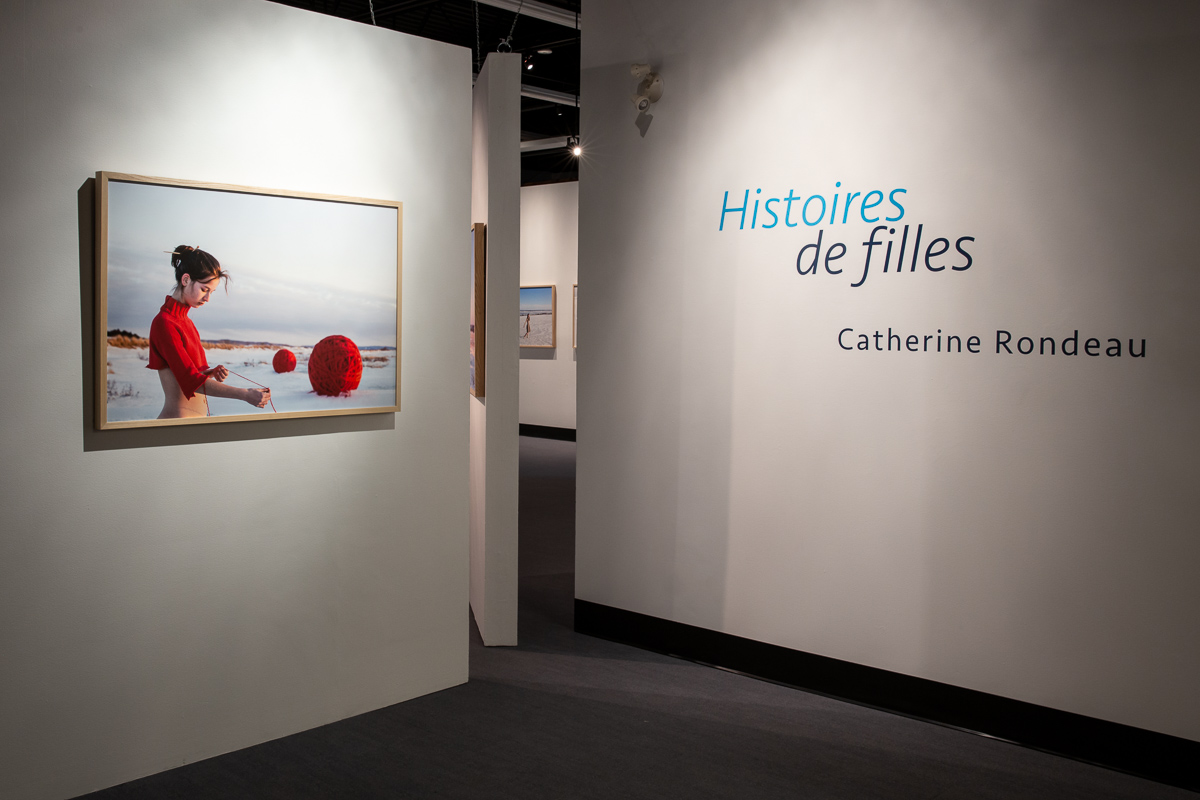 A moment to reflect on my recent exhibition at the MNAMSH
After a little over three months, my exhibition Histoires de filles (Maiden Tales) presented at Mont-Saint-Hilaire's Museum of  Fine Arts (MBAMSH) is now over. I am most grateful to the director, Chantal Millette, for the rare chance she gave me to occupy the entire museum space with my two photographic series Beyond the Looking Glass  and Northern Crossing. I would also like to extend a warm thank you to the whole team, and especially to the associate director, Noémie Chevalier, with whom I shared much complicity at every stage of the project.
The words visitors most often expressed after seing the exhibition were : beautiful, magnificent, touching, sensitive, impressing, incredible, surprising.

Noémie Chevalier, associate director, MBAMSH
Beauty in the service of Meaning
Many visitors took the time to write me in order to share the pleasure and emotions they felt while while in contact with my work. Messages that warmed my heart and encourage me to pursue an artistic practice that aims to reconcile the esthetic of form with intellectual content. For though it is said Marcel Duchamp's urinal killed Beauty for the sake of Meaning, I claim the freedom to follow both paths!