My photos on exhibit in the street
How about an urban stroll with a few surprises? For Montreal's 375th anniversary, the concept behind Les fenêtres qui parlent is simple and fun: twin artists with windows in various neighbourhoods around the city for 5 day convivial exhibits. The street become a veritable open air museum!

I am lucky to have been selected for the borough of Outremont, though most of the participating residents & shops are actually located in the Mile End. Starting tomorrow (17 May) and until next Sunday, discover the works of 40 artists along the streets of St-Viateur, Esplanade, Waverly and Bernard.
Though a bit isolated from the other sites, I'm very happy to be presenting my images in the beautiful shop windows of Première Moisson backery (1271, Bernard Avenue). I set everything up today. With the warm weather finally here, it's the ideal opportunity to come enjoy a treat on the terrace amidst a few of my images!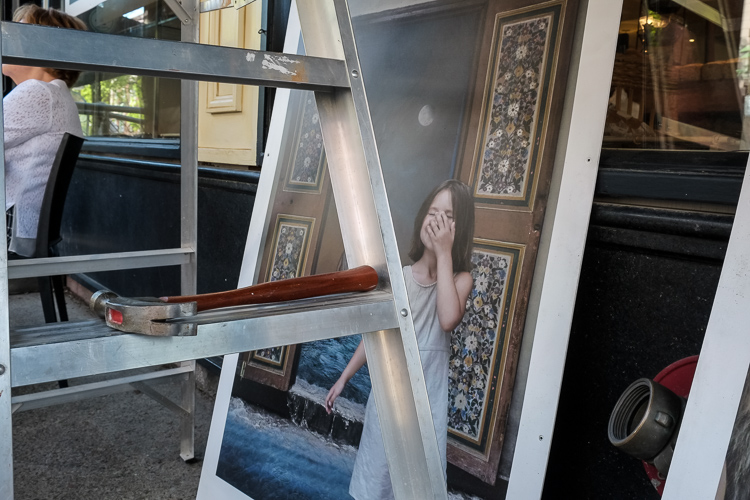 The official opening event will be help on Friday, May 19th, between 5:30 and 7 PM, at Bio-Terre (201, St-Viateur West). Welcome to all!