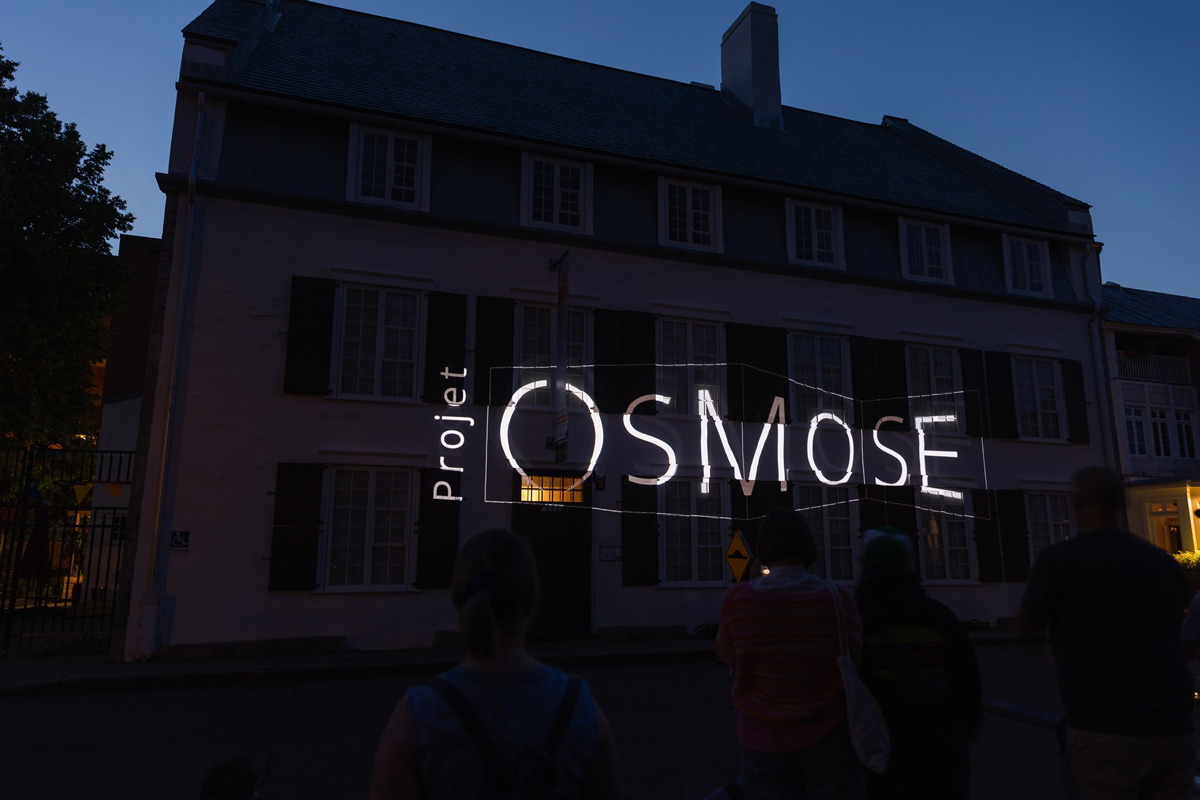 Project Osmose | Video mapping lights up the FestiVoix
Larger than life visual poetry
I was invited to join a collective of artists from the Mauricie region to participate in the production of Projet Osmose, an immersive video mapping creation. Eight works were projected in a loop at dusk onto three façades of the Galerie d'art du Parc's Manoir de Tonnancour, for the duration of the FestiVoix de Trois-Rivières, from June 29 to July 9, 2023. Presented by Atelier Silex and its digital studio Cobalt, this visual experience acted as a point of pause and contemplation for downtown visitors.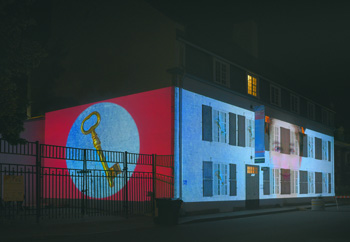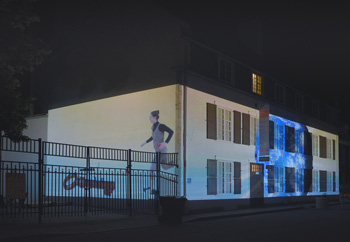 In addition to highlighting one of Trois-Rivières' architectural gems, our common guideline was to explore the concepts of contemplation and narrativity. Within these few guidelines, each artist was given carte blanche to develop a concept that reflected his or her personal style.
I entitled my work The Future Awaits Us. In this story, time is running out. The Earth is getting impatient. Where are the birds going? A young woman searches. She must find the key to elude the inevitable. She runs after hope. All the keys are there. Winter does not prevent the body from dancing. Spring is coming...
Studio Cobalt's first production
Two years ago, Atelier Silex launched Studio Cobalt, a creative space for artists working in the digital arts. In addition to offering digital creation tools, the studio's aim is to develop multimedia expertise and set up projects to promote the work of local artists. Project Osmose is Studio Cobalt's first project.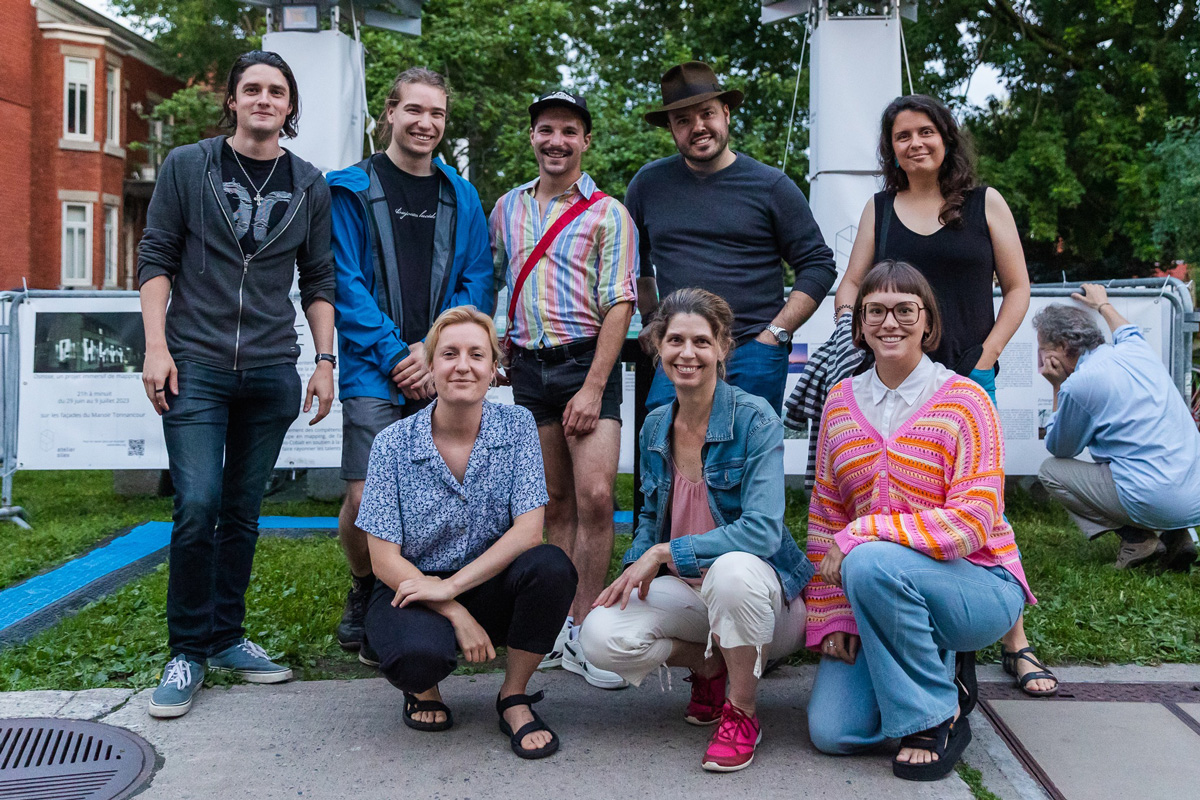 Under the artistic direction of Olivier Ricard, my acolytes in this adventure were Gabriel Mondor, Lucas Blais Gamache, Emmanuel Auclair, Christine Ouellet, Romane Dumas Kemp and Justine Bellefeuille.
This project was made possible thanks to the collaboration of Audi-C, FestiVoix and Galerie d'art du Parc, and the financial support of the territorial partnership program of the Conseil des arts et des lettres du Québec and the Fonds de rayonnement du centre-ville de Trois-Rivières of Innovation et développement économique Trois-Rivières (IDÉ).
Photo credit: Étienne Boisvert
Video capture : Olivier Ricard and Emman De Nicolet