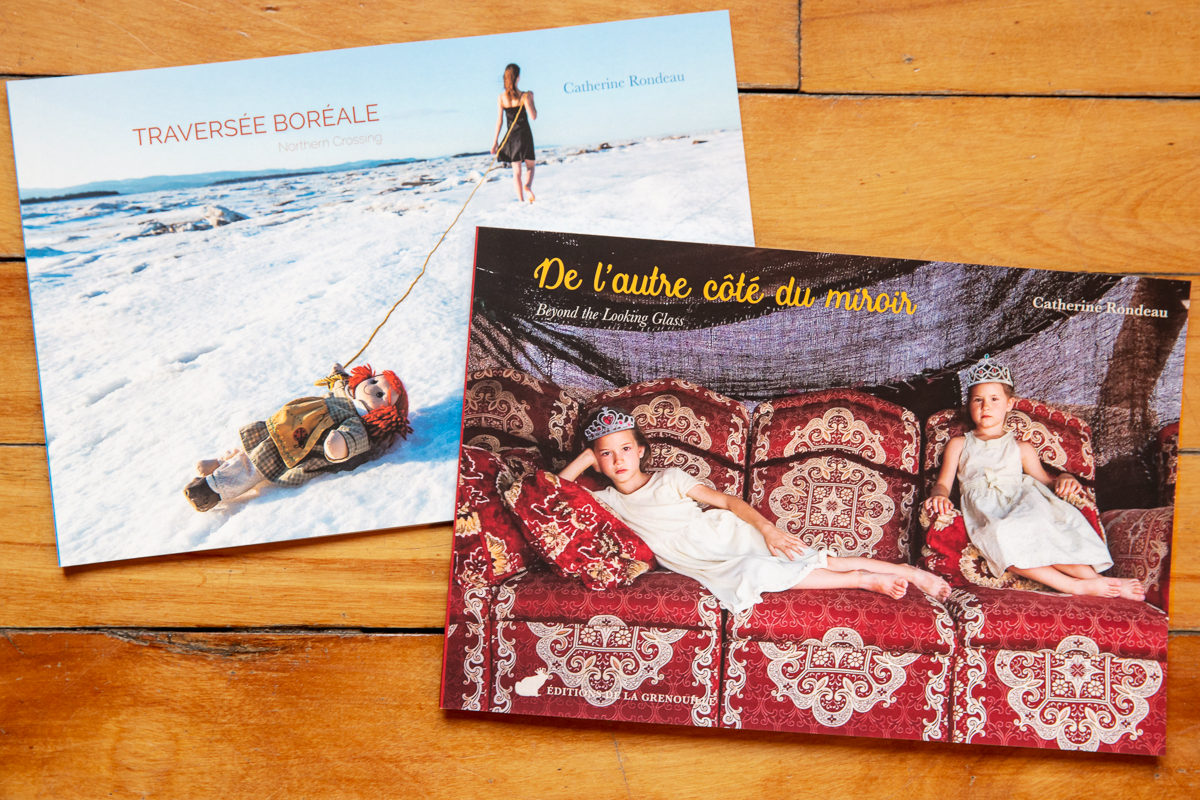 With much enthusiasm and pride I'll be hosting a double photo book launch this coming Sunday, December 2cd, at the opening reception for my show at the Mont-Saint-Hilaire Fine Art Museum.
Beyond the Looking Glass and Northern Crossing aren't very big publications, but they are filled with color images, feature both French and English texts, not to mention the loving care that went into them.
A lovely souvenir at a small price
At the launch, books will be sold $10 each, including all taxes.
If you can't make it to the museum, you can receive the books by mail for $15 each, $26 for both, including taxes and shipping fees across Canada. To order, simply send me a message and make your Interac payment at photo (at) catherinerondeau.com
Thank you for supporting my work! 🙂

BEYOND THE LOOKING GLASS
Publication : November 2018
Dimensions : 6 x9 in
50 pages, bound
32 color illustrations
ISBN: 978-1-9995024-0-9
ÉDITIONS DE LA GRENOUILLE

NORTHERN CROSSING
Publication : November 2018
Dimensions : 6 x9 in
50 pages, bound
38 color illustrations
ISBN: 978-1-9995024-1-6
ÉDITIONS DE LA GRENOUILLE