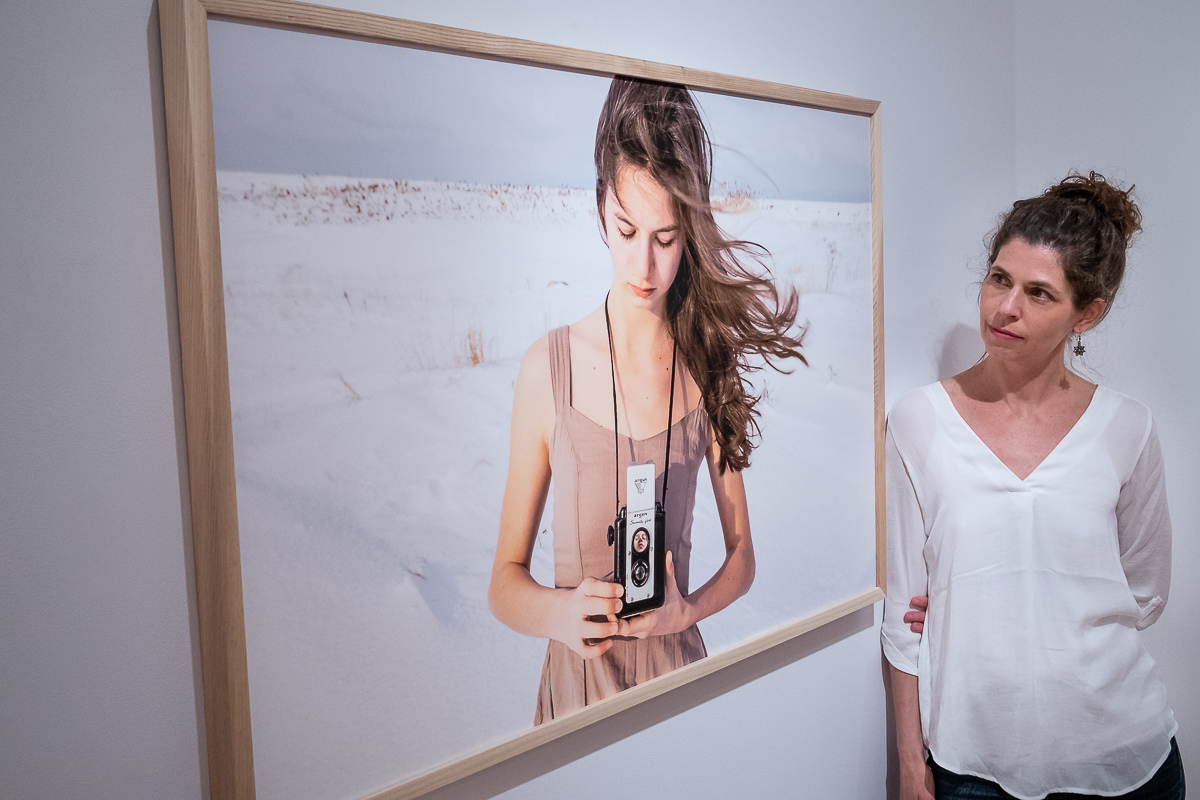 A refreshing summer photo exhibit
Setting up the exhibition of my series Northern Crossing at the Centre d'exposition de Mont-Laurier last week went like a charm. The director, Marie-Anick Larochelle, and the coordinator, Olga Daussà Pastor, gave me a most friendly and professional welcome.
After unpacking the frames, we took the time to carefully consider the sequencing of the images. Olga's keen eye greatly contributed to establishing a nice visual progression throughout the space. The actually hanging of the pieces is always a delicate operation. Everything must be straight and well balanced. The handling of my two very large prints was particularly challenging. With Bernard's and Jean-Louis's help, we managed to get everything up on the walls in good time and good cheer!
In the little room adjoining the main exhibition area, I created a photo installation inspired by the completely mad outdoor photo shoots that were done to produce the images for Northern Crossing. Here pictures and videos taken during the making-of reveal not only extreme cold conditions but also the close family ties without which this series would not have been possible.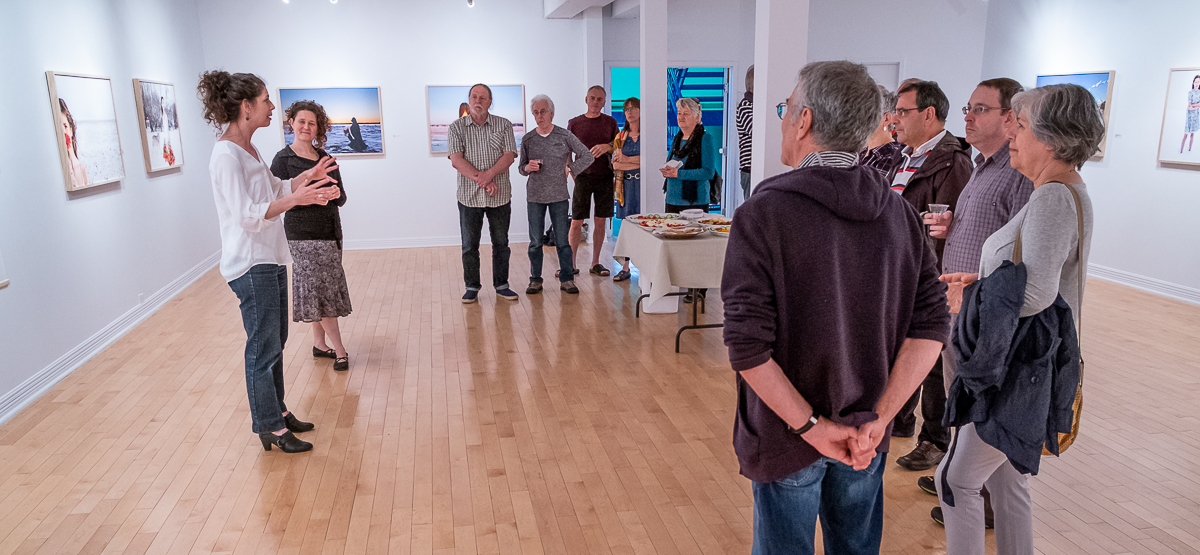 A warm opening
During the opening reception, an interesting comment came from Mr. Michel Brunet, chair of the board of directors for the exhibition center, underlining the surprising warmth that emanates from my images in spite of the series' winterly leitmotiv. He also mentioned how the quality of  the light - quite bright - belies the gloominess commonly associated with adolescence. These are indeed paradoxical aspects of my work I hadn't thought of before. Though my intention was to intertwine reality and fiction in my compositions to symbolically illustrate the psychic tensions and contradictions most teenagers experience, the visual contrasts noticed by Mr. Brunet bring forth additional layers of ambiguities that contribute to destabilizing the viewer. I couldn't be more delighted!
I am very grateful to all the people that were present at the opening, many of whom came to me with questions. It's always a pleasure to feel a sincere interest from the public.
The exhibition will continue until August 18th 2018.
Centre d'exposition de Mont-Laurier
385, rue du Pont
Mont-Laurier (Québec) J9L 3N7
Téléphone: 819-623-2441
Opening hours
Tuesday to Saturday, from 10 am to 6 pm